Here's what people are saying about Limitless Volume…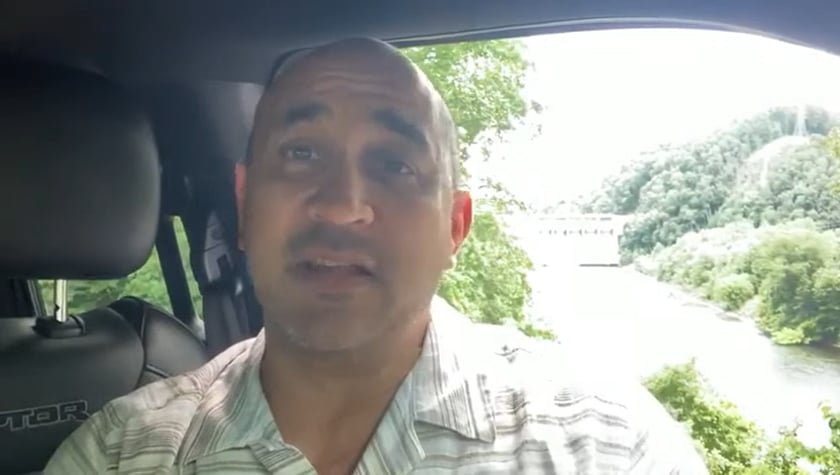 Need a secondary income in this crazy post COVID world? I started with Limitless Volume in April of 2019. I've always had an interest in the markets. Throughout the last 20 years I've dabbled and lost far more than I made. About 5 years ago, I started looking into seminars, gurus, trading rooms…There are a lot of businesses wanting to teach you to trade the markets. Most have something beneficial to learn, but the one common denominator that is missing is… IS THERE A SEASONED LIVE TRADER IN THE ROOM SHOWING HIS TRADES ON YOUR SCREEN THAT YOU CAN FOLLOW?
Are there other students in a relatively short time, making money? This is what is unique about Daryl Morse. He has 30 years of experience, trades live daily, calls out his trades, prepares you in the pre-market for what stocks will run the day, has his own system to rapidly evaluate a trade. There are numerous other traders in his room making big money. The other thing that I find really amazing about Daryl is that he has a HUGE love of the markets and a passion to teach. He is a great mentor! So how have I done? In January of this year I started with a 30K account, in three months it was a 100K account. Each day just gets better. Daryl – Thank you! You gave me a new life and a career that gives me true freedom.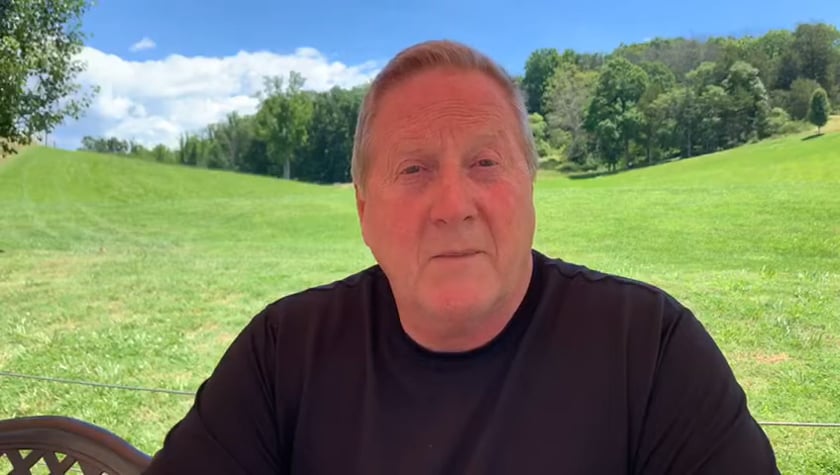 Today marks the end of my first year in the room. I can't tell you how much I've enjoyed being involved and nurtured into a good trader. I cannot thank you enough for the time and effort that you put in. I'm not just measuring it in dollars either. I have learned more about myself, my emotions, and my view of money through this experience. A couple of highlights I wanted to share with you I had one day this month that I had a loss. My net gain for this month was $52,000. I find when I limit myself to 2 to 3 trades in the morning that it is a homerun, or at least a solid double. Really looking forward to the future with you and building this business.
More testimonials from our students...
Quality leader, quality people in the group. Daryl delivers consistent training methodology, support, and results. No smoke and mirrors here. Thank you Daryl.
This is without doubt the best step you could possibly take if you are interested in becoming a successful Day Trader. Daryl is so exceptional at what he does -- and how he teaches trading -- that if you stick with him, you HAVE to win. I can tell you with assurances that within a short time there will be a waiting list to get into this group and the fees will be much higher (and still worth it). He shows live trades in real time. His passion is contagious and above all he is thoroughly dedicated to his clients success.
If you are considering day trading as a career Limitless Volume is exactly where I would start. Daryl is passionate about trading and 10 times even more passionate about making sure you succeed. He listens, answers all my questions, and has made himself available virtually 7 days a week. I am grateful that he understands what its like to start with nothing because he's been there. For me, to be able to live trade with a professional daily has been a game changer. Finally, the team of people he has built makes trading fun and comfortable rather than trying to figure it out by yourself. The skill set gained is priceless and lifetime. Thanks Daryl
Daryl Morse's exceptional skill and dedication to making each and every trader in his group successful is what defines Limitless Volume. His transparency, well-defined system, and mentoring ability creates an environment every person making the leap to become a stock trader will benefit from. It's fun, it's not for the faint of heart, but Daryl helps make every step of your journey easier (and clearer)! This group is the real deal, NO B.S., No MAGIC, just skill, and Daryl teaches it to each of his students. I wholeheartedly recommend Limitless Volume to any person who wants to become a day trader! Thanks Daryl
I've known Darryl for a few years now! He is above and beyond excellent and No. 1 in his field. His passion, motivation, expertise along with his true caring for his clients to succeed in investing and daytrading is amazing! I truly believe being a part of this trading group is the most advantageous thing that you can do to be successful financially and to be abundant in life. Limitless volume, the group and Daryl can be life-changing factors if that is your goal in life and you are willing to do the work! The actual group consists of caring and motivated individuals that truly care about each other success not only their own. Joining the group and putting the information to work has been one of my best decisions of mine in a long time! Thank you much Limited Volume and you Daryl!!
I've had many many mentors and teachers that I've had the honor of learning with over the last 20+ years and I've also been a coach, instructor, mentor and/or teacher in many capacities throughout my life as well. I've seen things from both sides. I've had good mentors and I've had not so good ones. I've learned something from all of them. I've been learning about trading for several years, with some success here and there but never anything consistent. I've learned from several folks in the trading industry in the last several years, but none of them had what I was looking for with a way to protect and preserve capital, while utilizing a system that produced solid results. I knew, somewhere, there had to be a method/a mentor to be able to guide me in how to trade the market with a proven strategy, consistency, and something reproducible. I've been learning with Daryl and Limitless Volume for a few months now and what I can tell you is that you won't find a more dedicated mentor with a passion to help others and a team devoted to helping fellow team members learn how to be a consistent trader. The atmosphere is one that can only be described as EMPOWERING. If you choose or desire to take control of your life financially, you have to be willing to take responsibility for yourself and be determined to improve your life by learning. Daryl presents an opportunity for every member to become a skilled trader, who can utilize that skill anywhere. YOU have to want it bad enough to put in the time to learn, to train, and to follow the system. Daryl is at the top of the list when it comes to the mentors I've had the honor to learn with over the years. I'm beyond thankful that events transpired as they did and my good friend introduced me to him. There are times in our lives where we can look around and know, without a shadow of a doubt, that this is a life changing opportunity and we're exactly where we're supposed to be and this is one of those events, at least in my life. Happy Trading!!